Bonnie's Bio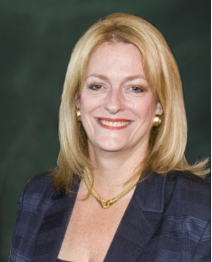 Bonnie Kaye
Founder, President and Chief Strategist
Bonnie S. Kaye, a Florida native and 35-year public relations and marketing veteran, is the Founder, President, and Chief Strategist of Kaye Communications, Inc. (KCOM), a Boca Raton, FL-based, full-service Seriously Strategic (sm) integrated marketing and public relations firm serving a diversified list of regional and national clients. She currently serves as a director on the boards of directors of the Florida Atlantic University Foundation and Greater Boca Raton Chamber of Commerce.

Under her leadership, Kaye Communications was recently recognized by the Gold Coast Public Relations Council with its 2013 PR STAR Award for overall excellence and leadership and 2013 Bernays Award for the firm's communitywide  "Our Legend, Her Legacy" celebration in tribute to Countess de Hoernle in commemoration of her 100th birthday celebration. She along with KCOM partner Jon A. Kaye were presented the coveted 2013 Florida Atlantic University Trustees Appreciation Award for their full embrace of the Charles E. Schmidt College of Medicine "in the most meaningful of ways, using their influence as opinion leaders to rally support for it in the community." In 2012 FAU School of Medicine nominated Kaye as a Boca Raton Regional Hospital Women Volunteer of the Year.
Kaye's professional career includes experience in image enhancement and strategic branding initiatives, media communications, community relations, alliance-building, product and services promotion, cause-related marketing, website development and marketing, on-line media campaigns, as well as the creation of multi-tiered corporate communications and image development projects. She has implemented such services for a variety of regional and national healthcare, travel/hospitality/private club (from large resorts and boutique hotels), financial, professional services firms (i.e. law, accounting), consumer product, residential and commercial real estate, interior design, manufacturing, entertainment, sports, cultural arts, large special event, restaurant, government agency, trade association and nonprofit clients.
Under her strategic leadership, Kaye Communications was selected by the City of Boca Raton to implement and brand the police department's VIPER crime prevention program that included extensive public/private community partnership development, strategic consumer marketing, media relations and graphic design. Resulting from its demonstrated success, the City's Community Redevelopment Agency (CRA) retained the firm to develop and implement a strategic plan for the marketing, branding, community relations, public/private partnership development and media relations for the City's Downtown Boca destination. Other high profile clients include or have included the Boca Raton Resort & Club (for 14 years); Radisson Aruba Resort, Casino & Spa; Boca Raton Bridge Hotel; Town Center at Boca Raton; Royal Palm Place; Muvico Theaters; Avitat Boca FBO; Promise Healthcare (that owns and manages 21 hospitals and skilled nursing facilities in eight states); Success Healthcare (that owns and manages hospitals in California and Missouri); Kaufman Lynn Construction; Allianz Championship (a PGA Champions Tour event); Wyland Living Green Fair, Broken Sound Club, Boca Raton's Promise and its BOCA BRAVE Campaign, Tri-County Animal Rescue, etc.
Prior to forming Kaye Communications, Inc., Kaye was a vice president at a Coral Gables, FL-based firm which was at the time the largest independent public relations firm in the state of Florida — where she directed media relations and corporate communications programs, special events, promotions, and community relations projects. Among her key responsibilities, Kaye developed exhibitor and consumer marketing, high-profile awareness/traffic-building consumer and business-to-business promotions, and media relations for such clients as the Miami International Boat Show and Sailboat Show (the world's largest marine expo), the New York National Boat Show, and FPL's Energy Expo '94 and '95.
Preceding her tenure with that firm, she held a corporate communications position at Home Box Office (HBO) in New York where she was responsible for affiliate public relations for the 14-state northeastern U.S. region. During that time, she successfully cultivated public relations opportunities in which to promote the company's various services and products — HBO®, Cinemax®, Comedy Channel®, Selecciones programming, Comic Relief®, HBO Pictures®, and HBO Sports® — through third-party distributors to HBO's various publics: community influencers, local and regional political entities, industry organizations, cultural institutions, cable subscribers, associations, and media.
As a result of her alliance-building and public-private partnership expertise, she was recruited by the editor of the South Florida magazine — published by the South Florida Business Journal — to be its contributing expert columnist for its SoGiving section that counsels CEOs, business owners, and entrepreneurs on the various nuances of effective "Corporate Giving."
As a respected "community connecteur™", Kaye, along with partner/husband Jon Kaye, was presented the 2006 Pillar of the Community Award by LEAH "for her commitment to community through advocacy or dedicated service to many organizations." The award was conceived–by the Palm Beach County-based not-for-profit organization that raises funds to support education that seeks to eradicate hatred and bigotry among children–to recognize "the dedicated efforts and outstanding community work that help pave the way and inspire us toward a world with more understanding, kindness and appreciation of each other because of, not in spite of, our differences."
Kaye has also used her skills and expertise to support and initiate private/public partnerships for a number of local business, civic, and nonprofit organizations, including the Florence Fuller Child Development Centers, Boy Scouts of America, Rotary International, Centre for the Arts at Mizner Park, American Heart Association, Boca Raton Historical Society, Junior League of Boca Raton, Palm Beach County Schools, International Museum of Cartoon Art, Palm Beach International Film Festival, Boca Raton Educational Television, LEAH, Boca Raton Symphonia, Wyland Living Green Fair, Boca Raton Museum of Art, etc.
Most recently, Bonnie co-chaired with Jon Kaye the inaugural Charles E. Schmidt College of Medicine Celebration that raised more than $260,000. Coupled with inaugural 2011  "White Coats 4 Care" reception and fundraiser for the incoming classes of the new Charles E. Schmidt College of Medicine at Florida Atlantic University and the subsequent 2012, 2013, and 2014 "White Coats 4 Care" that collectively raised raised nearly $500,000 for the medical school.  She and Jon also co-chaired the 2008 March of Dimes Signature Chef's Extravaganza that raised more than $100,000 and 2008 Distinguished Citizen Award Luncheon hosted by the Boy Scouts of America that raised a record $43,000 for scouting programs.
She served on the board of directors for the Florence Fuller Child Development Centers, during which she co-chaired its "Wee Dream" annual campaign for two consecutive years (2003, 2004), annual "Men With Caring Hearts" event for two consecutive years (2003, 2004) and introduced new philanthropic "friends" to the centers. FFCDC nominated her as its nominee for the Soroptomist International "Women of Distinction" Award in 2003.
Together with KCOM partner Jon Kaye, she served as co-chair of LEAH's inaugural "Bridge Builder of the Year" gala event and as publicity chair of several subsequent galas and awareness initiatives, and via KCOM, she has provided pro bono public relations, branding and media relations counsel to LEAH from 1996-2006. She served on the executive committee of the board of directors of LEAH as vice president of community initiatives, and in 2003, LEAH nominated Kaye as its nominee for the Wachovia Women Volunteer of the Year Award.
Kaye has served as a board member and as a trustee of Boca Raton Educational Television (BRET). During her tenure she co-chaired (with Jon Kaye) the 2004 Rising Star talent competition finale event that raised more than $70,000, reflecting an increase of six times its inaugural year. BRET nominated Kaye as its 2005 nominee for the Wachovia Women Volunteer of the Year Award. She also served on the 2005 American Heart Association Ball committee, and originated the "naming" idea and fundraising drive focus that resulted in raising the total funds needed to equip all City of Boca Raton police cars with heart defibrillators, making Boca Raton a "Heart Safe" Community.
Kaye graduated with honors with a Bachelor of Science degree in Journalism from the University of Florida. She majored in Public Relations and minored in Marketing and Speech.
bkaye@kcompr.com